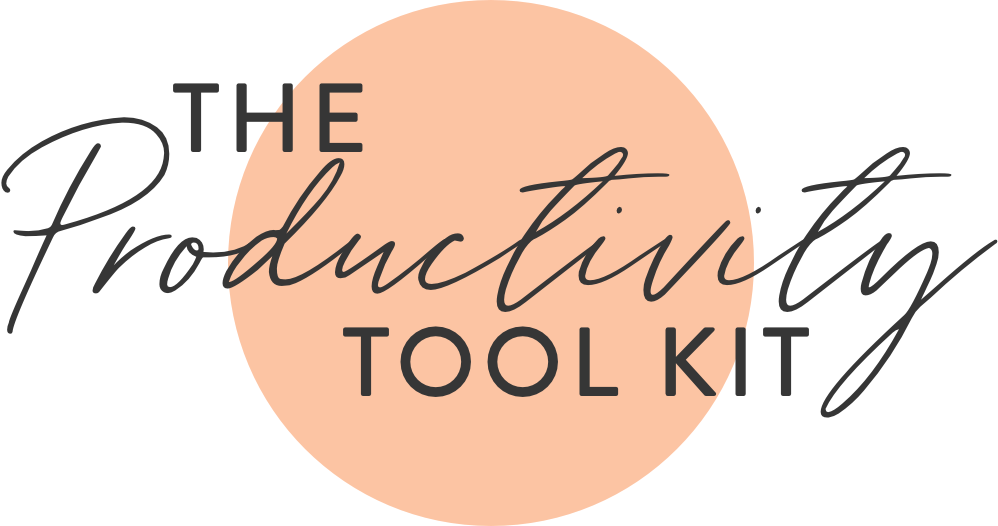 YOUR ONE-STOP SHOP FOR TOOLS AND STRATEGIES THAT WILL HELP YOU STRESS LESS AND LIVE MORE.
ARE YOU READY TO JUMP IN?
It's time to give yourself the chance to feel in control of your days.
Because I see you, friend. I see you with your full life, your full to-do list, and your full calendar.
Are you ready to take control of it all? Are you ready to let go of stress and overwhelm, and to reclaim your time for yourself? And are you ready start your days with a heart full of excitement about your schedule, rather than worry and burden?
What if I could help you make those things a reality?
CAN YOU IMAGINE?
Living a daily schedule that isn't pushed on you, but that is mindfully curated and created by you?
A to-do list that feels less like a job and more like a joy? No more "I have to" — and a whole lot of "I get to."
Having specific, actionable tools and strategies at your fingertips to choose from when you start feeling that overwhelm or stress creep in?
Actively pursuing not just productivity but your higher purpose behind it, and feeling those two things align in a beautiful way?
Waking up every day and having a plan in place for accomplishing your goals, instead of spending yet another day spinning your wheels with indecision or defeat?
Does all that sound amazing? Keep reading.
THE PRODUCTIVITY
TOOL KIT
is here to help you make all that happen
(and so much more)
Consider it your handbook on reclaiming your schedule and owning your productivity in a simplified, heartfelt way. An everything-you-need guide to stressing less and living more.
In a handful of years, I turned a hobby into a six-figure business, all while working from home, without assistants or a team. These days I have a six-year-old and a four-year-old, and the business is still rockin' (even during the years when we had no childcare, or during a, oh, I dunno, pandemic). Why am I telling you this?
Because inside this course are the get-it-done, specific, actionable productivity tools and strategies that I've developed over the years, and they're yours for the taking.

THE PRODUCTIVITY TOOL KIT IS RIGHT FOR YOU IF…
You know that there must be a better way of organizing and accomplishing goals and to-dos, but you struggle to figure it out on your own.
You're ready to feel in control of not only your everyday, but also your bigger, juicier dreams. You are ready to admit that you deserve to feel less overwhelmed and more accomplished, productive, and free.
You are hungry for new ideas and tools that will streamline and focus your workflow, both at home and at work, so that you can be more present wherever you are.
You know that productivity without purpose is pointless (and you want to get in touch with your purpose).
You want the nuts and bolts but you're also looking for a simplified, heartfelt approach to organizing your life.
WHO IS THE PRODUCTIVITY TOOL KIT NOT FOR?
No, it's not for everybody. And that's okay! The last thing I want to do is waste your time or your money, so give this list a quick rundown and make sure that the course is a fit for you. The Productivity Tool Kit is probably not for…
Anybody who's not mentally prepared to be challenged with a new mindset or new organizational strategies.
Anybody who literally does not have an ounce of unscheduled time. I'm talking no lunch hours, no kids' naps, no early morning quiet. I can't create time for you, as much as I wish I could!
Anybody who thrives at a high level of stress.
SOOO…
WHAT EXACTLY IS IT?

is a multi-module online course, designed to help you stress less and live more. It's packed with 7 modules (and three bonus modules!), a workbook, and a pile of resources that break down our tried-and-true method of being majorly productive while staying grounded and present.
GET A LOAD OF THESE MODULES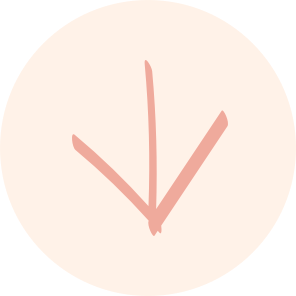 MODULE 1: GETTING CLEAR ON GOALS AND SETTING PRIORITES
In this module, we get straight to the heart of things by doing a deep dive into the goals that are essential to YOU. You are beautiful unicorn, and you are like nobody else! So let's help you figure out what matters. And then let's do those things that matter, instead of chasing everything else. We'll explore the idea of essentialism and how it can guide your goals to help you be your most productive. Because, after all — you will never feel productive if you're working toward the wrong goal.
MODULE 2: ACTION PLANS
The Action Plan module is pure magic! Here's where we help you prioritize your day so that you have a clear path, instead of going down the spiral of wondering where to even start. If you have trouble prioritizing or outlining a schedule, you're gonna love this one.
MODULE 3: CREATING A PRODUCTIVE ENVIRONMENT
"I get really quality work done in a big mess!" said nobody, ever. Module 3 guides you through creating a truly productive environment, whether you're at work or at home. This one might seem like a no-brainer, but I think you'll be surprised at some of the insights you'll find here.
MODULE 4: FOCUSING +MINIMIZING EXTERNAL DISTRACTIONS
Helloooo, Module 4! Maybe my favorite of them all. Here's where you learn how to maximize the time you have by protecting yourself from time invaders! Learn strategies for stopping interruptions, keeping your focus, and my personal favorite: the ONE TRICK that really separates truly productive people from the folks who just tread water.
MODULE 5: STRATEGIES FOR OPTIMIZING YOUR TIME
If you love specifics, you're gonna love Module 5. We're talking classic strategies like blocking and batching. And beyond the classics, I break down my own personal tools like "organize tomorrow," "tiny wins," and systematizing your life. This one is not to be missed.
MODULE 6: TOOLS + APPS THAT MAKE YOUR LIFE EASIER
I always say that instead of assistants, I have apps! Here's where I share every secret in my arsenal for creating an army of apps that help me streamline and run my life (and give you the lowdown on how you can do it too). This module will unload a good amount of weight from your shoulders.
MODULE 7: STAYING PASSIONATE + AVOIDING OVERWHELM
In our final module, we'll chat about you as a PERSON, and not a machine. Because productivity isn't just about what you do — it's about how you FEEL while and after you do it. Here I share my strategies for staying passionate and focused while avoiding overwhelm. This is where we really focus on staying present and enjoying the spoils of a productive life.
WHAT'S THAT? YOU WANT SOME BONUSES?
BONUSES FOR EVERYBODY!
Bonus Module: Email, Blogging, and Social Media for Solopreneurs. Our 7 Step Inbox Zero process, along with our specific roadmap for managing blog and social media content.
Bonus Module: Troubleshooting for Solo or Single Parents. A whole mini tool kit of tricks and ideas that can help create or maximize time if you're in charge of little ones.
NEW Bonus Module for 2021: Purpose + Productivity. A guided exploration of yourself, your values, and the purposes that move you — and most importantly, how to connect those things to your productivity work.
Membership in our exclusive Facebook community, where you can crowdsource other members for feedback, come together in fellowship, and chat about the course. I also pop in once a week for any Q+A that might arise!
SPECIAL LIMITED TIME BONUS!

Students enrolling in our February 2021 class will enjoy a special limited time bonus: Free Audio Course Files! Yep, you read that right. You'll be able to listen to the entire Productivity Tool Kit on the go, just like your favorite podcasts.
This limited time bonus won't be available after February enrollment, so catch it while you can.
"This course is seriously SO GOOD. I would have gladly paid twice the cost for the value of what's inside."
– Maggie S.
"I cannot say enough of how it's helping me find a confidence and courage in myself that I always thought I had, wanted to have, but every time someone knocked me down I let them. This tool kit has been huge for me! Exactly what I needed!"
– Gretchen G.
"After taking this course, I feel empowered to move forward, launching my blog and business."
– Cole T.
"This is the time, right before I complete something, that I usually stop. Because once I finish, the real work begins.Yet, something is different with this course. I'm PREPARED. I'm READY. So, as I finish up, I just have to say THANK YOU Chelsea. This was the work I didn't know I needed."
– Maggie S.
OKAY I NEED THIS!
HOW MUCH?
The Productivity Tool Kit was created not just to help, but to facilitate a transformation in your everyday. This step-by-step guide will lead you through the pillars of productivity, from setting goals to creating specific action plans to execution, all with solid tools and strategies. What would it feel like to live your days with less stress and overwhelm, being more present, and feeling super productive?
FAQ'S
I DON'T EVEN KNOW WHAT I WANT TO BE PRODUCTIVE WITH! CAN THIS HELP?
Yes, yes, a thousand times yes. Sometimes we are so overwhelmed or unclear that it's difficult to even know where to start. The Productivity Tool Kit is unique in that we start at the foundational level of building goals that MEAN SOMETHING to you. We're not just being productive to check things off of a list here. We are exploring the goals and plans that are essential to you, and excavating the why behind those goals. So by the end of the course, you'll not only have the tools to get things done, but know what it is that you want to go after.
HOW LONG WILL THE COURSE TAKE TO COMPLETE?
If you work at our recommended minimum pace of 3 hours per week, the course will probably take you about 3 weeks to complete. That being said, there's no right or wrong timeline — I want you to work at a pace that feels not just manageable, but joyful!
HOW DOES THE FACEBOOK COMMUNITY WORK? I'M NOT SURE IF I WANT TO BE IN YET ANOTHER FACEBOOK GROUP.
The Productivity Took Kit Facebook community is purely there as an extra resource! No need to join if you prefer not to. That being said, there's a lot to be gained there in the form of support and crowdsourcing with the rest of the Tool Kit students. And even better, I head over to the community once a week to answer any questions, provide feedback, and encourage you as you work your way through the course!
HOW IS THIS COURSE ANY DIFFERENT FROM ALL THE PRODUCTIVITY TIPS I CAN READ ONLINE?
I hear you. There is a WEALTH of knowledge on the internet. But if you don't know what you need to know, all of that free information is useless. What I've created in this course is a concise, specific action plan backed by years of my own experience, trial, error, and eventual success. This course is broken down into thoughtfully sequenced modules that will guide you through all of my proven strategies and teach you to use the very same tools that I use in my business and in my life. You could probably cobble that together yourself online, but I'm offering it to you here, packaged, ready, and created just for you, to help you discover your true potential.
HOW LONG WILL I HAVE ACCESS TO THE COURSE?
All Productivity Tool Kit students will get access to it for the life of the program! (Meaning, as long as it exists online… I mean, if the internet blew up one day we'd probably have to cancel.) This includes any updates, refreshes, or bonuses we may add to the course over the years.
WILL IT WORK FOR ENTREPRENEURS OR SMALL BUSINESS OWNERS?
Heck yes it will! In fact, that's probably who it's most suited for, purely because that's what I am. The tools and strategies here are suited perfectly for solopreneurs, entrepreneurs, small or micro business owners, side hustlers, work-from-homers, and lots more.
DOES IT MATTER HOW FAST OR SLOW I WORK THROUGH THE COURSE? I'M WORRIED I WON'T BE ABLE TO KEEP UP.
Put that worry away! Once you own The Productivity Tool Kit, it's yours forever, as long as it's in existence. There's no time limit on it, and nobody rushing you through it. We recommend a work pace of about 3 hours per week to really get maximum benefit from the course and keep some momentum going. But the reality is that we all have different schedules and different commitments. So you can work through it at the pace that works for you.
WILL IT WORK FOR MOMS?
I am a mom, and it works for me! But let me be honest: if you are a solo or single parent, you may find some of these strategies challenging. You may also need to commit more to creatively finding time in your day. We have a special module called Troubleshooting for Solo or Single Parents, which shares lots of creative ideas for being productive while you're in charge of those adorable tiny humans. Yes, you CAN be and feel productive as a parent.
WHAT IF I GET STUCK OR HAVE QUESTIONS?
If you have technical issues related to the course, you can always email our customer service team at [email protected]! Use the subject line Productivity Tool Kit. And if you have questions on the content or get stuck with a certain concept, hit up the Facebook group! The community there is lovely, supportive, and always ready to help each other. I'm also there once a week answering all the questions that I can.
WHAT IF I DON'T HAVE ANY TIME AT ALL? CAN YOU HELP ME MAKE MORE TIME IN MY DAY?
Sadly, no. If you truly do not have two minutes to rub together, this might not be the course for you. (And if this is the case, might I encourage you to rethink your schedule?!) But if you have even 30 minutes or an hour of available time to be productive every day, this course will show you how to honor and use that time in a way that will make you feel accomplished, will add flow to your life, and will have you feeling like you're finally able to get rid of that overwhelm that haunts so many of us.
WHAT IF I BUY THE COURSE AND THEN REALIZE IT JUST NOT A GOOD FIT FOR ME?
Here's the deal. I poured all of our strategies and secrets (and a lot of my heart!) into this course, and I truly believe that if you do the work it can change your daily life. BUT! I love you and I want you to know that I'm in your corner, so if you try The Productivity Tool Kit and it's not a great fit, I have a 30-day guarantee. If, within 30 days, you can show me your completed worksheets and notes, and let me know why the tools and strategies aren't working for you, we'll give you a 100% refund. I don't want fear to make you second-guess yourself or hold you back from this decision!
I JUST CAN'T SPEND THAT RIGHT NOW.
Oh man, I've been there. I've invested over the years in courses, workshops, conferences. And each time, it was a huge decision — whether the training was for my business or my personal life. But truly, every investment I have made in my own betterment or education has come back to me tenfold, whether in the form of actual business dollars, quality of life, or a zillion other ways. And what always costs me WAY more is trying to get that information myself by scouring the internet, instead of trusting a professional to teach me. Ultimately, I can't make the decision for you. But what I CAN do is tell you that you are worth it. Right now. You are worth investing in, and you always have been.